September 20th, 2015, 21:42 Posted By: PSPReview

Newly released for the Pandora Console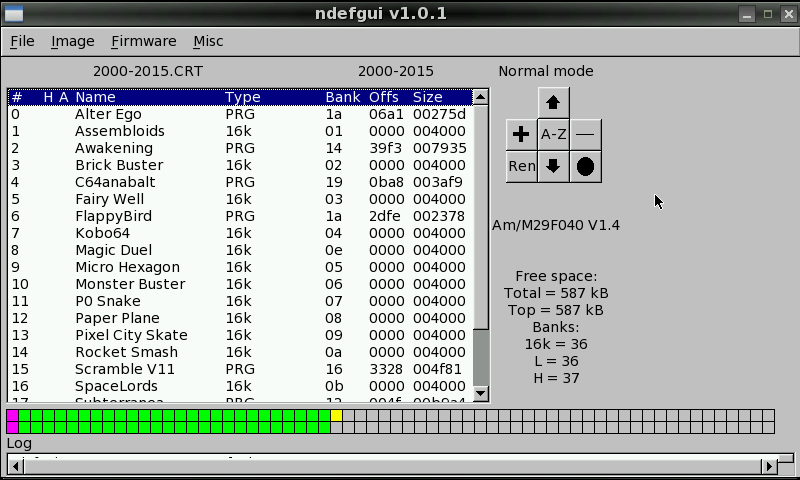 C64 ToolboxThis package contains utilities to create, convert and manage PRG, D64 and CRT files for Commodore 64/128.Programs included:64tass - Open source compiler, mostly portable C with minimal dependencies.Audiotap 2.1 - Audiotap is a program for conversion between .TAP files and samples of Commodore tapes.Alien Flash Alternative tools 1.0- Create and manage CRT files for Alien Flash Cartridge.C64 Datasette tape utilities - A set of tools for handling tape images and converting between WAV audio files and tape images.Covert Bit Ops - d642prg and prg2d64 tools.Exomizer 2.0 - Cruncher/DecruncherNot Done EasyFlash tool pack - Create and manage CRT files for Easy Flash Cartridge.WavPRG 4.1 - A program which tries to extract binary data from Commodore tapes, and converts binary data into Commodore tapes.View64 1.58 - C64 image file viewer, with support for +70 formats. SDL Version.See share/docs folder for info about licenses and READMEs.

Download Here



For more information and downloads, click here!


There are 0 comments - Join In and Discuss Here