October 20th, 2015, 21:13 Posted By: PSPReview

Newly released for the Pandora Console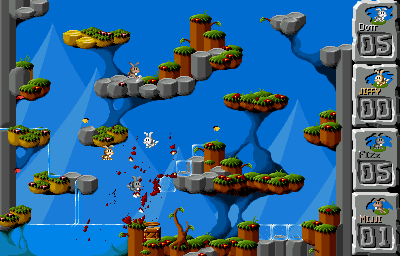 You are cute fluffy little bunnies and hop on the other bunnies' heads.At the beginning you are in the menu, where you have to jump over the tree trunk if you want to play and walk right. Then you'll enter the arena. The aim is to jump on the other bunnies' heads...a,w,d to steer Dott DPad to steer Jiffy j,i,l to steer Fizz (A)(Y)(B) to steer Mijjiand press 1, 2, 3 or 4 in game to activate AI for character 1..4

Download Here



For more information and downloads, click here!


There are 0 comments - Join In and Discuss Here