The Hottest DCEmu Posters
Gamepark 32 (GP32) Emulators
Name
OpenSnes9xGP
Author
Description
Snes emulator for the GP32
Screenshots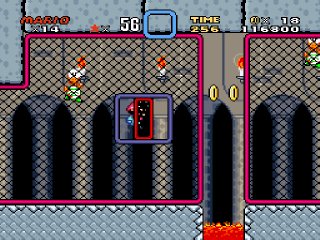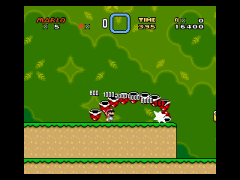 Download BLU + Version Here
Information
[WHAT]
OS9XGP is a port of snes9x(http://www.snes9x.com) on the gp32.

[WHO]
- gp32 port : yoyofr(main code, design), thunderz(code, design),
laxer3a(working on asm cpu, lots of usefull idea).
- double buffering gfx code from Mr Spiv.
- spc playback uses kode54 openspc++.
- mod library adapted from modlib by CHN.
- icon & splashscreen from Antiriad.
- music from Moby, AudioMonster & Scorpik.
[HOW]
- put your zipped roms where you want. default location is gp:\gpmm\snes.
- access GUI by holding SELECT or pushing START+SELECT (depending on input mode).
- switch between to 3 configurable buttons layouts using 'SELECT'.
- see the on screen details for more informations.
[FEATURES]
- savestate : own format with screenshots.
Zsnes savestate can be loaded if correctly named (mariow.smc/.zip -> mariow.zst,.zs1,.zs2, ...)
- generic config file or per game (sse GUI).
- powerfull GUI :-)
- 16bpp / 8bpp rendering mode.
- spc playback.
- configurable input.
- C4 support.
- .... try it by yourself!
[NEXT]
- optimization (asm cpu core in dev ...).
- goodsnes DB support.
- more....
[KNOWN BUGS & LIMITATION]
- superfx game aren't supported.
- ROM >4Mbytes won't work.
- no transparency support (use transp. hack switch to hide transp. layers if needed)
...

--------------------------------
2003-12-24 21:15
yoyofr