December 25th, 2019, 01:20 Posted By: PSPReview

Newly released for the Pandora Console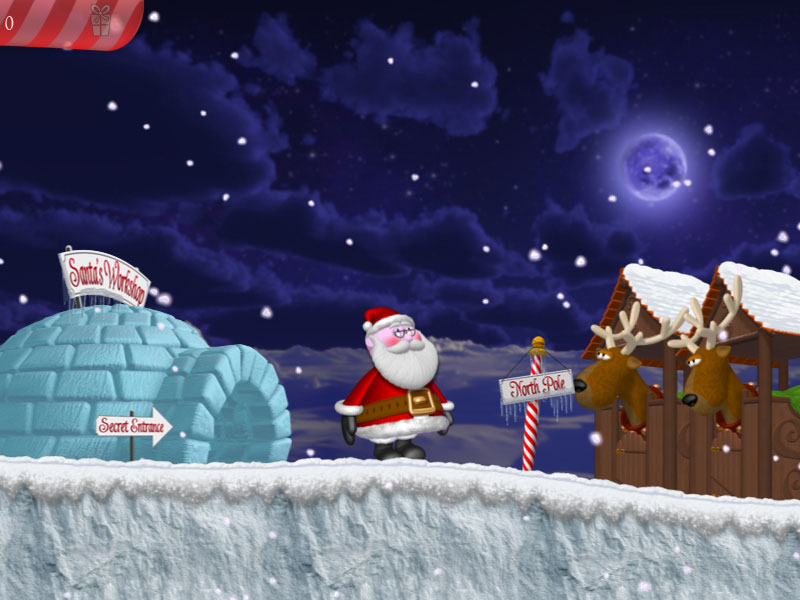 Christmas Eve Crisis is a platform game released as a Full game and Freeware by InterAction studios. It's Christmas Eve. Everyone is sound asleep, while up in the North Pole, Santa Claus is getting ready for his deliveries. Christmas presents destined for children around the world lie safely in his sack, and his sleigh has been equipped with the latest time-saving technology. But this year, things will not go as smoothly as planned. A sleigh accident will scatter thousands of presents over the landscape, forcing Santa into a race against time to gather and deliver them in time for Christmas morning. Sunrise is quickly coming... Help Santa make his deliveries and give children everywhere a Christmas they'll never forget! Features: 10 levels -- travel around the world Christmas items -- collect all 10 different types Secret areas -- there's so much more than meets the eye Internet high score tables -- compare yourself with people from all over the world Original seasonal graphics and music. ------------------------------- Pandora port is based on the 32-bit Linux release of the game and run with the help of the Box86(dynarec), and the GL4ES library of ptitSeb.

Download Here



For more information and downloads, click here!


There are 0 comments - Join In and Discuss Here