December 21st, 2015, 11:12 Posted By: PSPReview

Newly released for the Pandora Console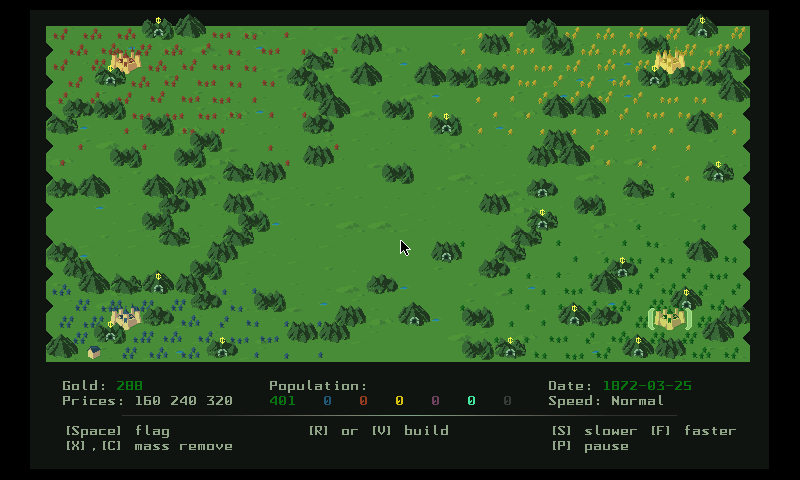 Curse of War is a fast-paced action strategy game for Linux originally implemented using ncurses user interface. An SDL graphical version is also available (since version 1.2.0).Unlike most RTS, you are not controlling units, but focus on high-level strategic planning: Building infrastructure, securing resources, and moving your armies.Rules:======Cities (W#W, i=i, and n) increase your country's populationGold mines (/$\) give you gold, which is used to build new cities.Put flags on the map to move your army. Press space to add and remove flags.You play as a ruler of the green country.Computer opponents have different personalities and different approach to control their armiesGame conditions can be adjusted with command line arguments, see $ curseofwar -hControls:========Arrow keys are for moving the cursor (B) or R or V to build village -> town -> castle (X) or Space to add/remove a flag (Y) or X to remove all your flags (A) or C to remove a half of your flags

Download Here



For more information and downloads, click here!


There are 0 comments - Join In and Discuss Here