April 19th, 2016, 21:16 Posted By: PSPReview

Newly released for the Pandora Console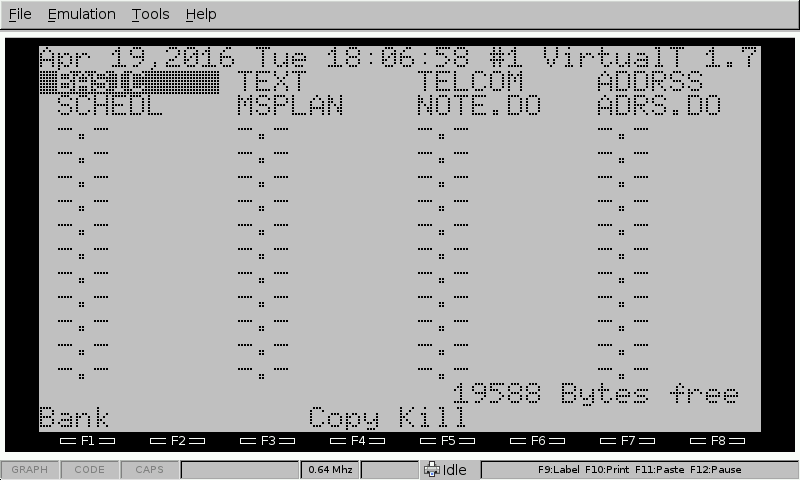 VirtualT is a TRS-80 Model 100/102/200 emulator that runs on Windows, Linux, and Macintosh. The goal of Virtual T is to provide 100% hardware emulation so any existing programs will run. It also adds powerful development and debugging tools.

Download Here



For more information and downloads, click here!


There are 0 comments - Join In and Discuss Here