July 17th, 2011, 22:05 Posted By: wraggster

Newly released for Caanoo:

In Epic FreeFall you have to fall down to prevent yourself from getting crushed at the top of the screen. Different obstacles bar your way, so you have to be quick in order to find a safe route down before it is too late. This game is all about getting the highest score. There is no end to the level, try to survive as long as possible.

Ported to Caanoo by BAFelton.
Tilt sensing added by techdude59. Up turns tilt sensing on, Down turns tilt sensing off.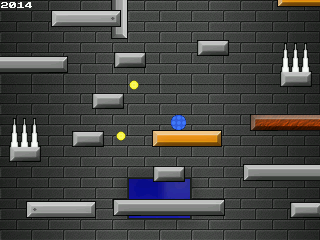 http://dl.openhandhelds.org/cgi-bin/...0,0,0,0,27,744


For more information and downloads, click here!


There are 0 comments - Join In and Discuss Here