April 27th, 2008, 15:28 Posted By: zx-81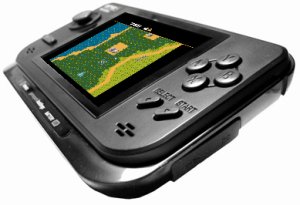 Hi All,

ProSystem is the best emulator of Atari 7800 game console, running on Windows system.
It has been written by Greg Stanton, see http://home.comcast.net/~gscottstanton for details.

Here is a port on GP2X of the version 1.2 that i had previously ported to PSP.

What's new in this version :

- Optimizations to speed up the emulation, frame rate is now close to 50 fps even at 200Mhz
- Bug fix in the file requester
- L/R Trigger key can be used in the keyboard settings menu

How to use it ? Everything is in the README.txt file.

You can find it here : http://zx81.zx81.free.fr/


Enjoy,

Zx.


For more information and downloads, click here!


There are 2 comments - Join In and Discuss Here