July 17th, 2011, 22:07 Posted By: wraggster

Newly released for Caanoo:

One day when Smallball woke up he discovered that Nasties had stolen all of his friends happyspirits!
Without the HPs all of Smallballs friends was as braindead as zombies! Gather all of the HPs before
the Nasties gets you too! But beware, you are in changeland where natural laws change constantly!

Smallball in Changeland is the first game released by both of us in Neotron under the Neotron logo. It is a fast-paced arcade-game where you have to gather as much points as possible as quickly as possible. It was designed to have that "Just once more"-feeling which turned out quite well. There is also some very catchy music and some cool interactive backgrounds which a screenshot cannot do justice to. Have a try, it can get quite addictive.

Ported to Caanoo by BAFelton.
Tilt sensing added by techdude59.
To turn tilt sensing on, press B. To turn tilt sensing off, press A.

Controls in readme.txt

Usage :
SmallBall is free, spread it as much as you want. You can also look and learn as well as improve on the included source code. However, you may not change the content of this original version and you may not sell it.
If you like our games and want to encourage us to continue making free games, we'll gladly accept a donation. Any amount is appreciated and it can be done through paypal, to "imerion@gmail.com". Any questions goes to that adress as well.

NeoTron games is : Daniel "Imerion" Eriksson and Marcus Fredriksson.
Code, Graphics and Ideas by Daniel Eriksson.
Music, Graphics and Ideas by Marcus Fredriksson.
Ideas and Testing by Josef Johansson and Daniel Nilsson.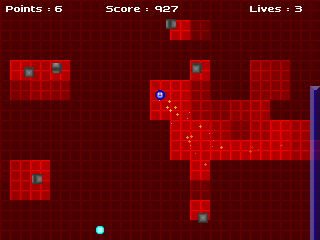 http://dl.openhandhelds.org/cgi-bin/...0,0,0,0,27,745


For more information and downloads, click here!


There are 0 comments - Join In and Discuss Here